What's New in ASP.NET Maker 2020
ASP.NET Maker 2020 is a huge upgrade from v2019. It integrates most features of ASP.NET Report Maker and is loaded with a bunch of new features, including many frequently requested ones. ASP.NET Maker is probably the most powerful and flexible product of its kind, and yet still easy-to-use as always.
IMPORTANT
If you upgrade from previous versions, please note that there are some breaking changes in this version, make sure you read
Migrating to v2020
first.
Summary Report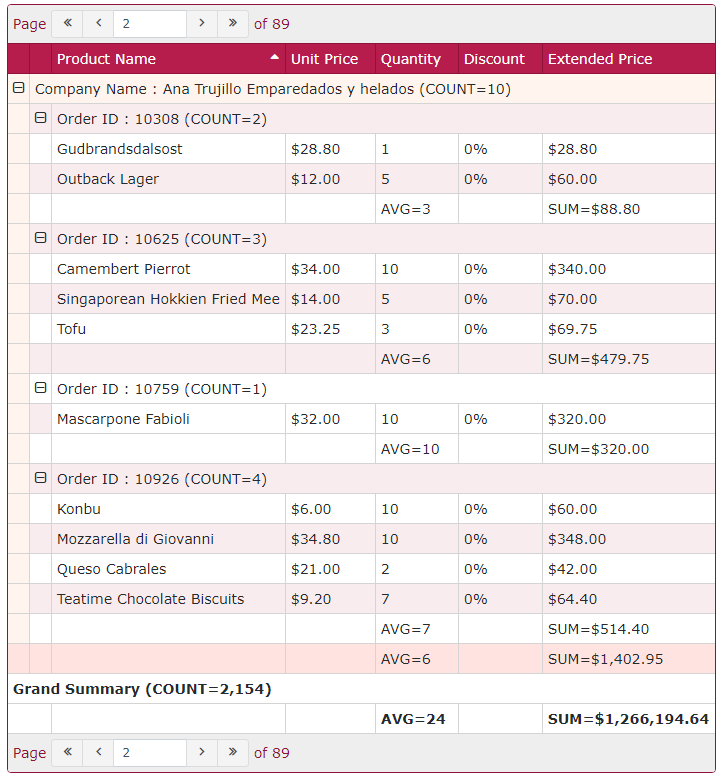 Detail and summary report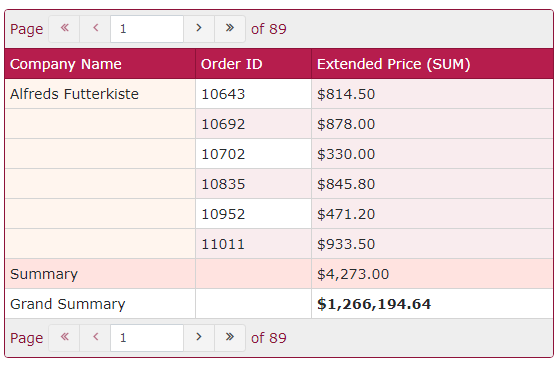 Compact summary report
Summary at different levels

Grouping level summary
Page Summary
Grand Summary
Crosstab Report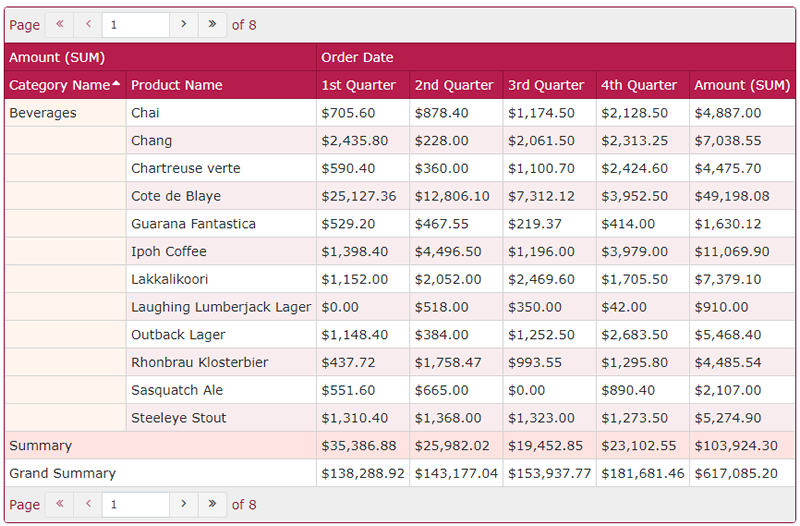 JavaScript Charts by Chart.js
Column 2D Chart
Bar 2D Chart
Pie 2D Chart
Line 2D Chart
Area 2D Chart
Doughnut 2D Chart
Multi-series Column 2D Chart
Multi-series Line 2D Chart
Multi-series Area 2D Chart
Multi-series Bar 2D Chart
Stacked Column 2D Chart
Stacked Area 2D Chart
Stacked Bar 2D Chart
Multi-series 2D Single Y Combination Chart (Column/Line/Area)
Stacked Column 2D + Line Single Y Axis Chart
Multi-series 2D Dual Y Combination Chart (Column/Line/Area)
Drill Down Reports and Charts


Drill down reports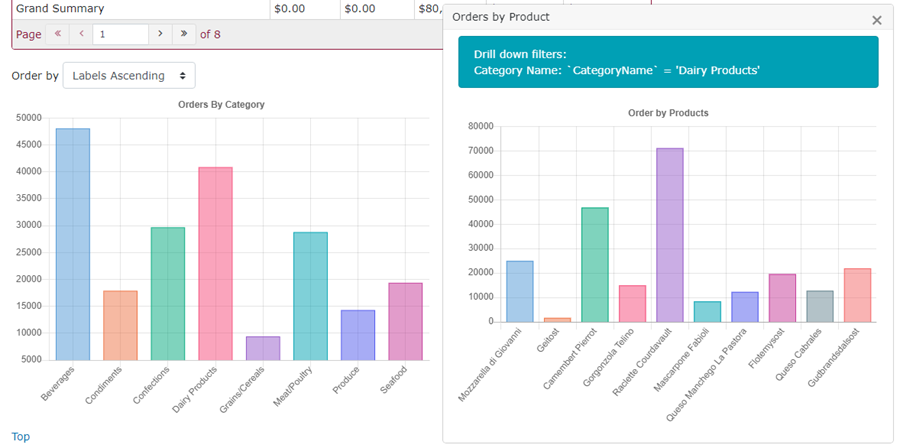 Drill down charts


Dashboard Report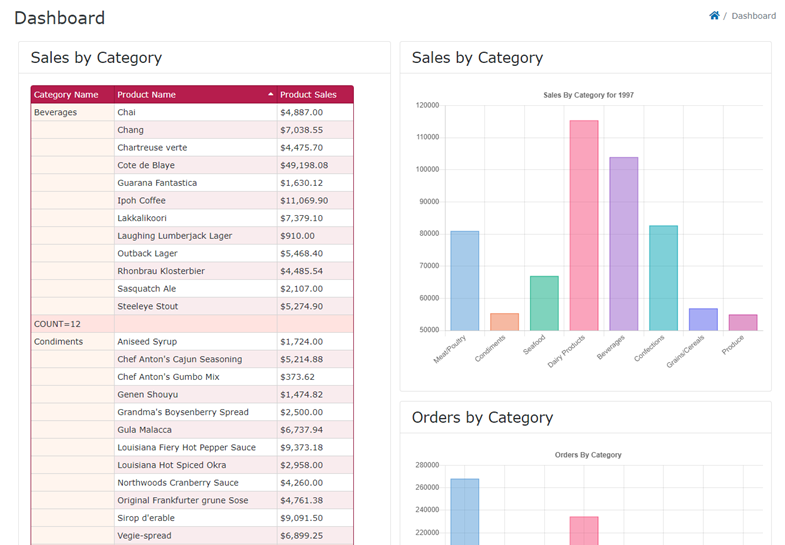 Grouping Intervals for Reports
Summary Report
Crosstab Report
Numeric field
Text field
Datetime field
Datetime field (for Column Headings)

Normal (All distinct values)
10s
50s
100s
500s
1000s
5000s
10000s

Normal (All distinct values)
1st Letter
2 Initial Letters
3 Initial Letters
4 Initial Letters
5 Initial Letters

Normal (All distinct values)
Quarter
Month
Week
Day
Hour
Minute

Year
Quarter
Month
Date
Date/Time

(with optional year filter for "Quarter" and "Month")
Datetime Field Filters for Reports

Relative Days
Relative Day Periods
Relative Weeks
Relative Months
Relative Years
Past/Future

Last 30 days
Last 14 days
Last 7 days
Next 7 days
Next 14 days
Next 30 days

Last two weeks
Last week
This week
Next week
Next two weeks

Last month
This month
Next month

Last year
This year
Next year
Bootstrap Toast

Load JavaScript asynchronously and Bootstrap Spinner
Show spinner when JavaScripts are being loaded asynchonously on page load.

View PDF
IMAGE View Tag supports viewing PDF document

Show/Hide password

Supports password fields in user table pages, login, registration, change password pages.

Input group for file upload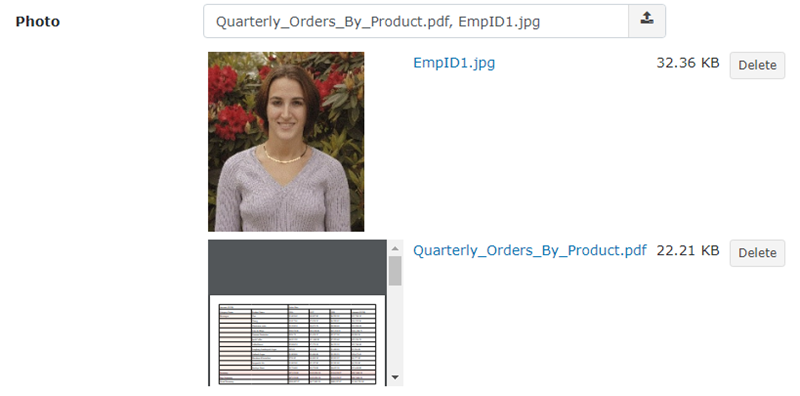 Modal Login, Registration, Change Password, Password Recovery Dialog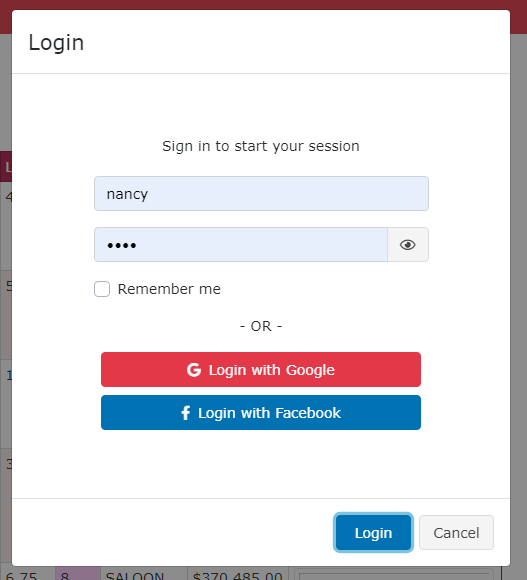 NuGet Package Manager

Supports searching nuget.org for NuGet packages.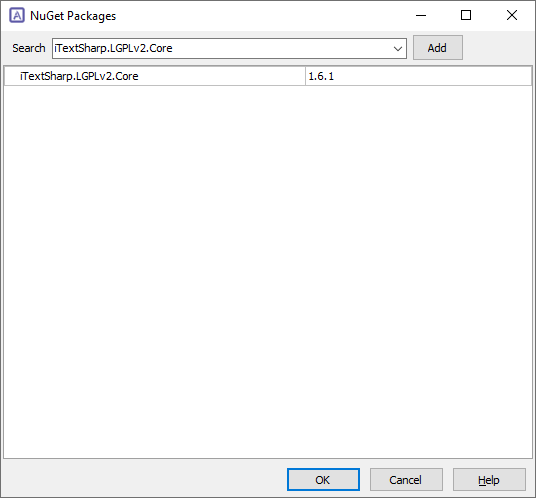 Fixed Header Table Extension (for registered users)

Supports overlay scrollbars.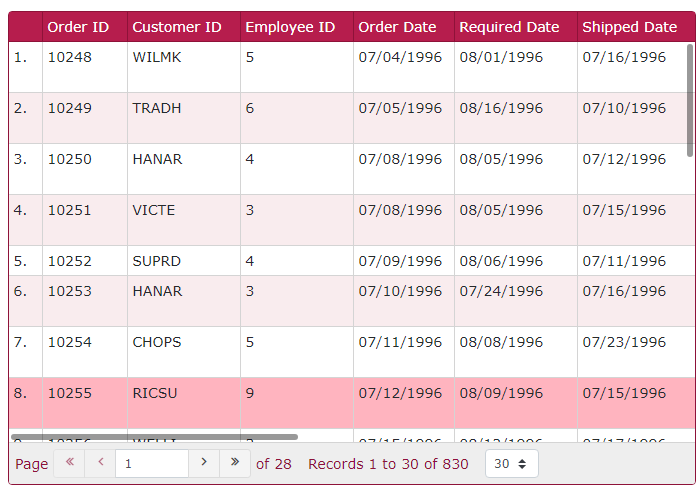 New Advanced Settings
Use Bootstrap Toast message
Use Bootstrap responsive tables
Responsive table class
AdminLTE layout class
Use Font Awesome v4 shims
Embed PDF documents
Use JsViews
For report or chart
Show current filters
Show blank series for chart
Show zero values in stacked chart
Use popup panel for drill down
Show drill down filters
Chart column CSS class (left or right)
Chart column CSS class (left and right)
Chart color palette
New Server Events
Config_Init
Chart_Rendered (for chart)
Page_FilterLoad (for report)
Page_FilterValidated (for report)
Page_Filtering (for report)
Page_Breaking (for report)
Cell_Rendered (for report)

More
Import reports from ASP.NET Report Maker project to ASP.NET Maker project
Bootstrap 4 and AdminLTE 3 updated
"Lookup" permission for lookup tables
Allow editing non-autoincrement primary keys
Always reset password on password recovery for better security
Encrypt SMTP server username and password
Skip encrypted password field on removing XSS (allow characters like "&")
Allow disabling Remove XSS for some fields by server event
Sanitize internal redirect URL (e.g. changing language ID)
Allow overriding Custom Template by overriding helper function getTemplate()
Simplified template and extensions
Support MySQL and PostgreSQL BIT data type
Support MySQL and PostgreSQL JSON data type as string type
Allow editing/copying default permissions of User Levels (ASP.NET Maker UI)
Use global 64-bit Node.js automatically if available (ASP.NET Maker UI)
FileManager extension updated (using Rich Filemanager, for registered user only)
JsRender, Moment, jQuery File Upload, TimePicker, CKEditor and tinyMCE updated
Many other minor improvements